Book descriptions can effectively assist authors to build readership and attract notice for a book. With that said, if not executed well, it could also lead to loss of interest and sales. This article will help any author of any genre to make the most of their book descriptions, without expending unnecessary funds in the process.
As an author, you simply have to find the right content and tone that works most effectively for your human readers as well as for the ones who will index your content with a keen eye of an AI like A10.
Mandate of an Amazon Kindle book description:
– inform readers/potential buyers about the book;
– reassure readers/potential buyers that the book will be "just perfect" for them and therefore, the path to purchase can be confidently closed with a sale;
– to provide search engine optimized content and keywords, allowing A10* (Amazon's latest search engine algorithm) and other engines like Google to rate and recommend the book in question and therefore increase the book's discoverability / visibility.
A book, published by a big publisher or published by an individual author, will face identical challenges. The playing field is leveled, when it comes to book promotion. No matter how the book came about, it will battle for the same group of potential readers and buyers. Therefore, its description will have to be compatible with the ones created by a big publishing house and probably written by professional marketers and editors. Don't get me wrong, there is nothing wrong with a self-published book, however, its descriptions do not need to scream self-published. Let's see how authors, self-published or not, can create effective and professional book descriptions.
Minor Faux Pas resulting in – Major Consequences.
"Well begun is half done" - Aristotle
The following three points will be about the opening line of a good book description.
Do not leave the potential buyer in doubt about the genres and sub-genres of the title. Provide clear information about the book's category within the first sentence of the description. Make sure to use the same five genre indicators, as selected for the book when listed on Amazon to establish relevance. (If you are not certain of what I am referring here to, read no longer. Use the Contact us tab on the left side, to request information about strategic while relevent sub-genre indicators. I will tell you what they are, where they are and why they are important.) Establishing relevance will also increase the optimization level of the description for engines like A10 and Google. Contact me! I will check your book description to see if you have accomplished this task.
Do not leave the potential buyer in doubt about the intended audience of the book. Example. The sub-genre of the book is Paranormal Fantasy Ghosts. Naturally, this genre could easily appeal to little kids as well as to adults. These two audiences will not necessarily want the same level of writing and storyline. Even if the book is able to cover a wide age range of a targeted market, it cannot be marketed to all ages with the same efficiency. The audience where sales are expected to be the most favorable should be identified and indicated within the book's description. By neglecting to indicate the audience of the book you will leave the potential buyers in limbo. Uncertainty needlessly jeopardizes sales. A clear indication of the audience will also make your description better optimized, yes you guessed it, for engines. Contact me to check your book description to see if you have accomplished this task.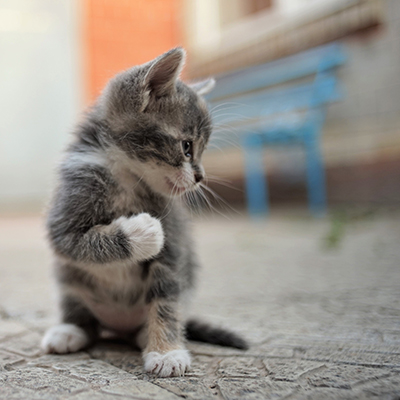 Don't forget to hook the reader. Make sure not to sound too technical or almost robotic with a simple string of keywords. Make this sentence engaging and exciting enough for the visitor wanting to read even more, while still assuring the two points above are covered. In the past, this first sentence only needed to hook the reader. Due to the sheer volume of the available titles, as well as the recent changes made by Amazon**, now descriptions have to achieve three crucial goals at the same time and as perfectly and cleverly as possible.
Most authors are programmed to finalize their content with the all-important closing line that will only be read by a very few potential buyers. Bring the punch line to the top to knock out the competition.
Now that the opening sentence is crafted, let's continue. Do not dive right into the storyline before addressing the question "What this book is about" / "What is the meaning or idea of this book". This will be the second most important content segment to be perfected.
Do not confuse book descriptions with book synopsis. Write a "trailer" for the book. Book descriptions are more like a sales pitch with superb information written for the reader and not about "What happens in the book". Contact me and I will check your book description to see how well you accomplished this task.
Do not dive into the storyline in great detail. No need to mention characters here with their full names, hair colors, etc. At this point, potential buyers care more about the idea of the book, than about the details of its characters. They want to know one thing and one thing only: "Is this book for me?" Every sentence of a book description should focus on answering this question. If it doesn't, it should be left out. No need to put everything about the book in this section. Less is more. Contact me and I will check your book description to see how well you accomplished this task.
Do not give away the plotline.
Do not use the same text as for the back cover. Contrary to popular beliefs, Amazon descriptions can take an entirely different approach. What might work well on a printed book cover, might not work as well online and vice versa. Shape the text based on the needs of the readers and their possible interests, not just on what YOU WANT TO TALK ABOUT. A fitting example of this would be: "Why did I write this book?". In most cases, at this point readers will probably have little or no interest in knowing this information, since they haven't even read the book. If they don't enjoy what they're reading nor do they get new information, why should they buy this book? There is a wide range of other books available and just a click away. Contact me and I will check your book description to see how well you accomplished this task.
Do not confuse a book description with a review or a recommendation. Book descriptions should never include BIG words and wonderful praises of the book. Example: "This will be the best book you will read this year." "An unforgettable literary adventure" etc. This tone is a sure giveaway of a self-published title. All recommendations and personal opinions of the book belong to Reviews.
Do not forget character limitations. There are max. 420 visible characters to grab attention. The rest and bulk of the text is hidden under "Read more". Only a very few of the potential buyers will actually click on "Read more". Therefore, the first 420 characters are crucial. It has to sell the book, while still considering the previous points. Moreover, oftentimes you will have less than 420 characters due to formatting choices you have made (all caps, bold text, paragraph breaks). This may reduce allowance to as little as 160 characters.
In addition, if Amazon includes additional text for example about shipping the visible character allowance will become even more restricted. Here is an example of 170 characters:
"Want it delivered by Thursday, 12 Sep.? Order within 9 mins and choose Expedited
Delivery at checkout. Details
Note: This item is eligible for click and collect. Details "
The visible character number differs in various book formats. The scope of this article only covers Kindle formats. Browser zoom changes may also decrease visible character numbers.
Do not neglect to make sure that the genre / category and its key phrases are all included and strategically placed within the text. Most important keywords and phrases first.
Make sure the book description is perfect in all aspects (typography, grammar, etc.) and professionally edited before it is uploaded. Continue making changes to the book's description, if sales and interest are not at the level as desired. Every time a book description gets updated, new information is being provided to potential readers and to the engines, giving them a good reason to re-index the page based on the new key words implemented. Contact me and I will check your book description to see how well you accomplished this task.
Do you need more help attracting your readers and learning more about how to run a successful publicity campaign? Introduce Hajni Blasko to your book today to learn more about how she could help. Hajni Blasko has conducted several online workshops on the subject. Request participation in her next FREE workshop.
If you have any questions regarding, feel free to search our knowledge-base or contact anyone on our publicity team.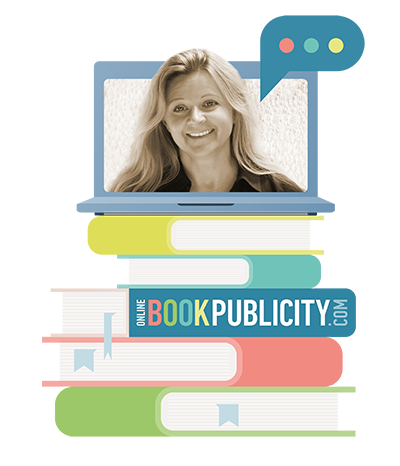 Hajni Blasko is recognized as a leading search marketing expert of the publishing industry. She has contributed content to numerous books and white papers on the subject of Engine Marketing. Creator of the Substance Network - Online Book Publicity Services, the internet's largest book publicity network focusing on traffic generation via SEM. She is a Search Engine Marketing & Usability Specialist providing marketing services to business owners and service providers since 2001.
Twitter: PromoteUrBook | Twitter: SubstanceBooks
FB Profile: hajni.blasko | FB Page: BookPublicity
LinkenIn: BookPublicity
Pinterest: bookpublicist
Instagram: onlinebookpublicity_services
Medium: Hajni Blasko — Book Publicist
AUTHORSdb: Hajni Blasko
Email: publicist@onlinebookpublicity.com
*Amazon's search engine algorithm has a name, and it's called A10. Started in 2003 as a subsidiary of Amazon, A9 was tasked with the sole responsibility of creating a better user experience by placing the right products in front of the right customers. Like Google, A9 works to find the right pages using specific on-page and off-page data to build their own SERPs "Search Engine Ranking Placement or Position". Due to the most recent alghoritm update, we now use A10 instead of A9.
**Amazon oftentimes rolls in new features and implements changes. If you wish to learn more about the changes regarding book categories, contact Hajni Blasko for more FREE information.