Warren Martin


Grandman Dean Goes Big Shopping
Adventures with Pop Pop Book 1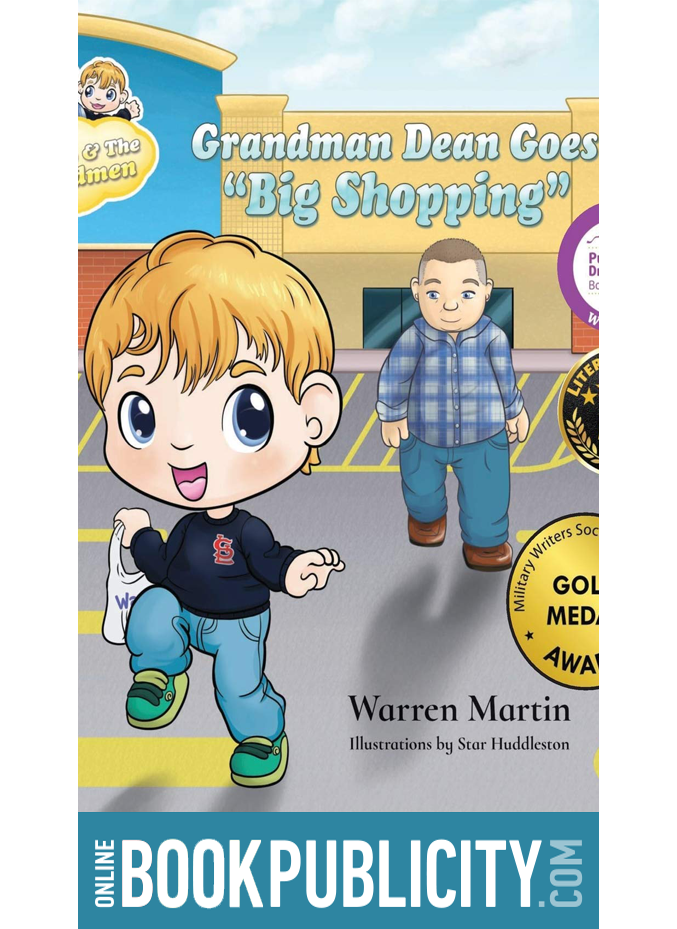 A new beautifully illustrated children's picture book series of real-life adventures of a little boy and his beloved grandad, "Grandman" Dean.
In this first book of this charming series, grandparents, parents, preschool, and elementary school children will be invited to accompany Pop Pop and his Grandman, as they go on their shopping adventure at a big-box store, Walmart.
Readers can follow along and vicariously enjoy the fun and excitement of shopping for toys and watching imagination at play as Pop Pop gets lost looking for the toy aisle. Children will recognize all the cute toys that they have seen during their own shopping adventures. While the readers spend quality time together and get lost in the story, lessons are learned and lasting childhood memories are created.
Additionally, educational themes are incorporated into the story and focused on behavior, good choices, empathy, and basic skills, while fostering positive family and social interactions.
Memories with the ones we love are little miracles. Join Pop Pop and his Grandman and become part of their fun while creating your own memories with your special little one.